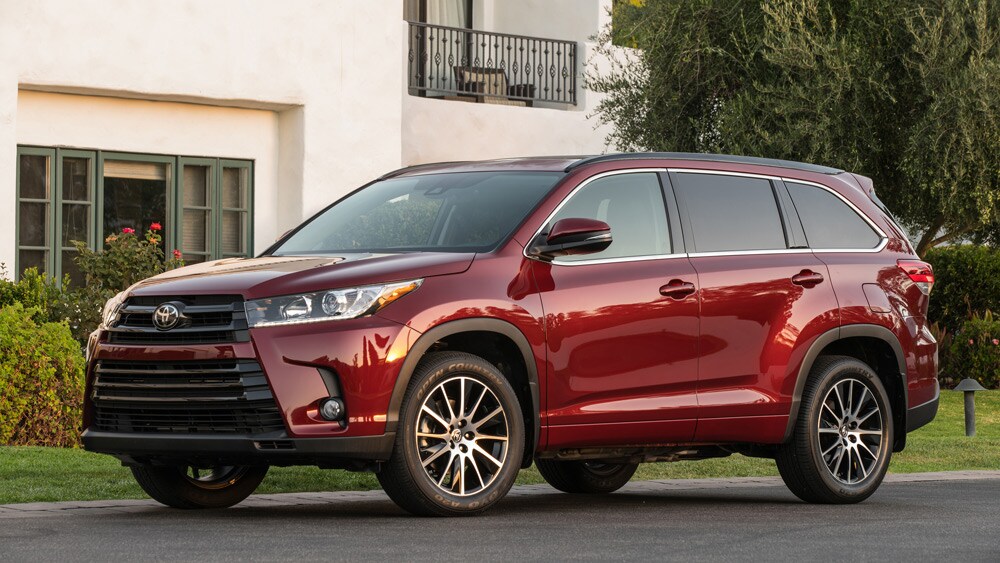 What to Make of the 2018 Toyota Highlander at Stephen Toyota
Are you ready to digest as much information as you possibly can on the 2018 Toyota Highlander? Stephen Toyota decided to take a look at what makes this three-row SUV, available in our new Toyota lineup to buy or lease today, such an inviting family option for drivers with a plethora of different needs in mind.
2018 Toyota Highlander: Overview of Performance, Features, Comfort and More
The 3.5-liter V6 engine that comes standard in this new Toyota model produces 295 horsepower and 263 pound-feet, combined with all-wheel drive to give you a smooth yet established ride quality. The fuel economy readings of the Highlander come in at 23 miles per gallon combined, meaning that your journeys can remain both effective and efficient moving forward.
These numbers combine for a maximum 5,000 pounds of towing capacity, along with 1,340 pounds for maximum payload rating. With this in mind, your confidence can remain unwavering on cross-country trips and with a vehicle that is packed with both passengers and cargo.
Eight inches of maximum ground clearance give this long, proportionally structured midsized SUV a different vantage point from which to operate. Over 44 inches of front leg room speak to the interior space and how generous this vehicle is in that regard, providing each guest in every row a very comparable level of convenience.
Features to be on the lookout for include a driver assist easy speak system, giving you the power to communicate with all three rows through a microphone-enabled system with ample clarity. Standard Toyota Safety Sense, Toyota Entune audio and wireless Bluetooth are some other examples of the advanced technology components that the new 2018 Toyota Highlander is decorated in.
Start your research the right way by picking a vehicle that accounts for all of your family needs in the new Toyota Highlander, with a starting MSRP of $30,630, here at Stephen Toyota today.
Shop Our New Toyota Highlander Inventory